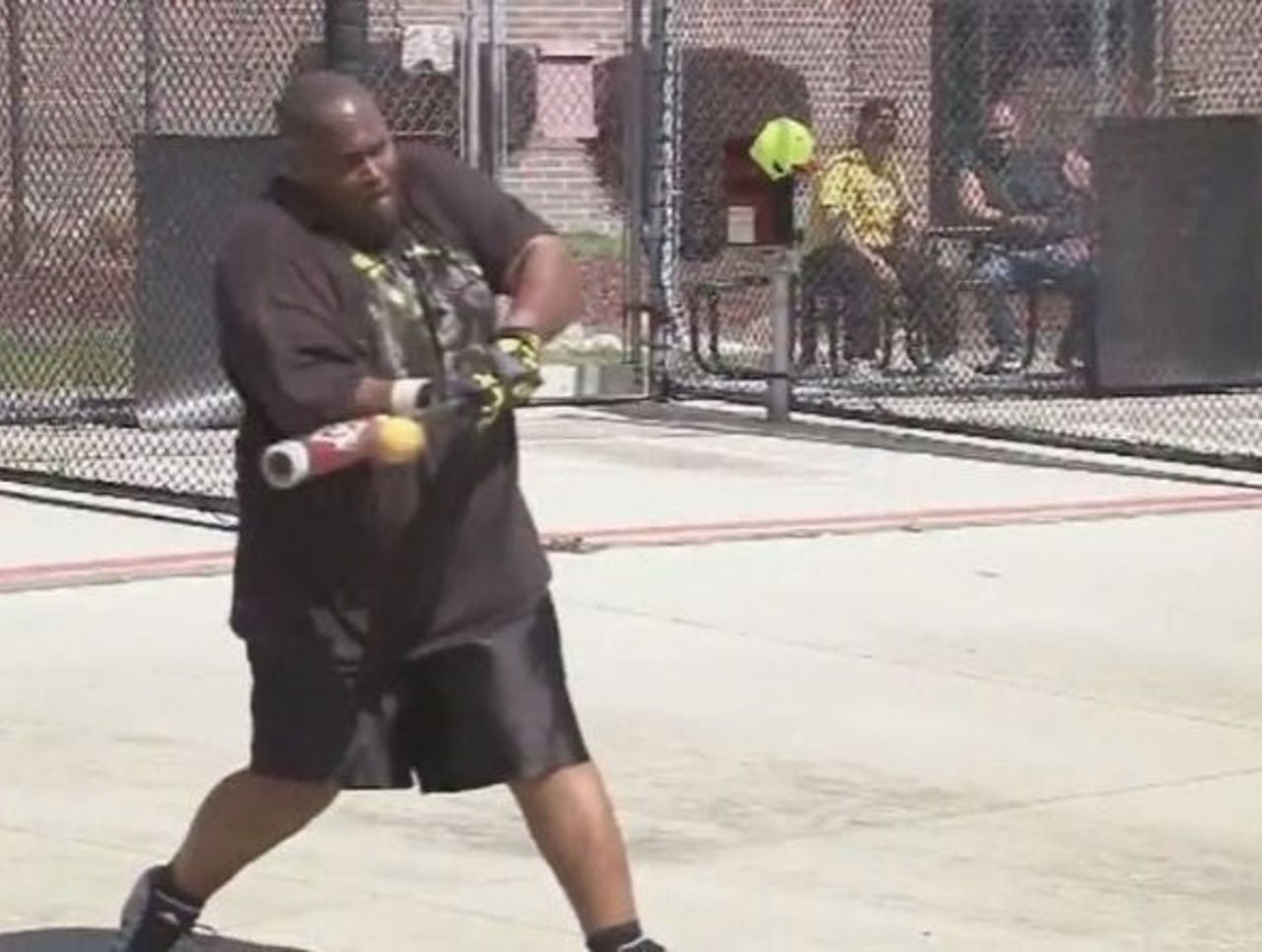 Batting Cage Virtuoso: a Detroit Man Tells His Story
Many people have dreamed of playing big-league baseball over the years. Few have lived it, many have come up short, and most have moved on with their lives. But some select few folks out there have taken their passion for baseball and transformed it into a different form of wizardry. That's what Stanley Anderson of Allen Park, MI, 51, has done in his adult life. Anderson is renowned locally as a batting cage wizard, and he recently told his story in an interview.
Anderson is a big man and is in his middle age, but that hasn't stopped him. He stands a mere twenty-five feet from the machine, and makes contact with nearly every ball thrown his way. Observers counted eighty consecutive hit pitches by Anderson with no misses! Here's what he had to say:
-On how he does so well in the cages: "You know, I've always kinda wondered that about myself. I just—for some reason, I just have great hand-eye coordination."
-On how his 25 feet from the pitching machine stacks up: "A pitcher pitches sixty feet and six inches from the plate. 25 feet away from the machine, throwin' 75 miles an hour. So, by me being that close, that's the equivalent of between 90 and 95 miles an hour."
-On when he last missed a pitch in the cages: "Right now, my streak is 440 swings without a miss. Overall, my last 2700 swings, I've missed nine pitches. Whatever I swing at, I hit it. I just can't explain it." (He must have a great internal calculator, too!)
-On how he came to stand so close to the machine: "Well, for me, I've been playing since I was 8 years old, so there's no challenge to me hitting at 75-80 miles per hour. That's easy. It's like somebody's underhanding the ball. So I always want to move up closer and make it faster. When I was in college, me and my best friend played together at Kentucky State University, we would turn the pitching machine up to 105 miles an hour. And go to work."
-On his secrets to success: "You know, I've never been drunk. I've never been high in my life. I'm a very focused, very intense person. So, it's a challenge to me. Anything that's a challenge to me, I'm gonna rise up to it."
That's some inspirational advice from a batting cage guru! Bring the game to you—look at the cages Wheelhouse Batting Cages has to offer today!