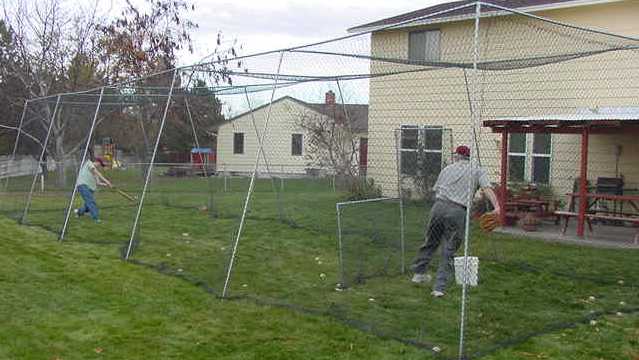 Batting Practice in your Own Backyard
Tired of going to the local batting cages and paying high prices just to get in some batting practice? Great news!
Wheelhouse
has got you covered. Now you can have your very own
batting cage
in your own backyard.
HOA Friendly Batting Cages
So, you want to get a batting cage, but what about your Homeowner's Association? It's important to check your HOA guidelines to ensure that our batting cages comply; however, we are confident that our cages will fit most standards. Flexible, portable, and easy to setup and take down, you can make the necessary adjustments to our cages to ensure you fit right in and become the most popular house on the block. Hit a home run, today! Visit
www.cagesplus.com
.