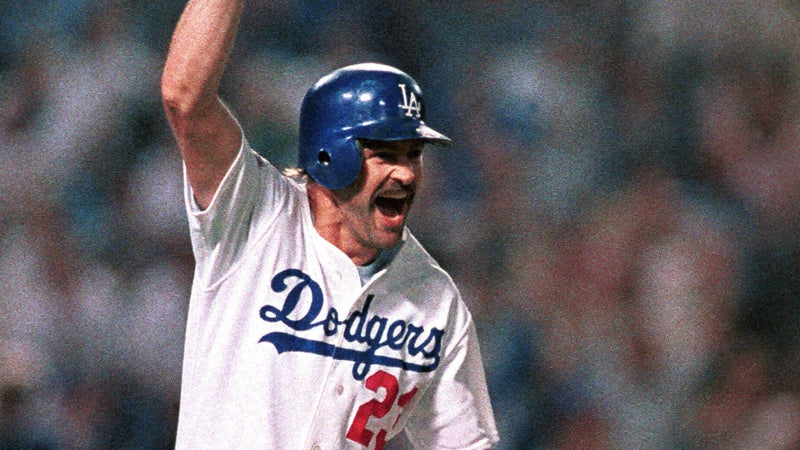 Biggest Home Runs in Baseball History
Baseball, perhaps more than any other major sport, is a game obsessed with statistics and records. Some of the most monumental moments in baseball history have come not just from dramatic playoff wins or walk-off runs, but from late regular-season games when 50-year-old Major League records were broken. With that in mind, it is clear that home runs, the signature hits of baseball, have a special place in the game's history. Here is a rundown of some of the greatest homers in baseball history:
-Hank Aaron, home run number 715. Despite facing widely publicized death threats from white supremacists, Hank Aaron kept his focus on baseball as he pursued Babe Ruth's home run record. On April 8, 1974, Aaron ensured his place in the history books as baseball's all-time home run leader, knocking one over the left-field wall for homer number 715. Although Barry Bonds has since broken Aaron's home run record, the magnitude of Aaron's accomplishment as well as the allegations of Bonds' steroid use has led many to consider Aaron baseball's true home run king, to this day.
-Kirk Gibson, home run for Dodgers vs. A's in playoffs 1988. One of the many great playoff homers in Major League baseball, Gibson, 31 years old at the time of the run, defied the odds with this walk-off Game 1 winner. Gibson was ailing so badly during the series that he only had one at-bat throughout its duration, and he stepped to the plate with a stomach virus and two injured legs. Gibson made it count, socking a dinger into the stands and hobbling around the bases to secure the win.
-Bobby Thomson, home run for Giants vs. Dodgers, 1951. Thomson's homer held enormous significance, as it completed a season-long comeback for the Giants in the final regular season game, and clinched the tiebreaking series for the National League pennant for the team. Announcer Russ Hodges' radio call still is famous to this day—"The Giants win the pennant, the Giants win the pennant!"
-Albert Pujols, home run for Cardinals vs. Astros, 2005. Future Hall of Famer Albert Pujols enjoyed perhaps the finest moment of his career in a must-win NL Championship Series for the Cardinals. With two on and two out and the Cardinals facing a 4-2 deficit, Pujols smashed the ball almost entirely out of Minute Maid Park, giving the Cards a 5-4 lead they would preserve. Though the Astros won the series, the homer remains its defining moment.
If you want to practice hitting pitches into the bleachers, but don't want to run and chase the balls down afterward, there's an easy solution! Practice your batting with a Wheelhouse batting cage, and let the pitching machine and the cage do all the grunt work!