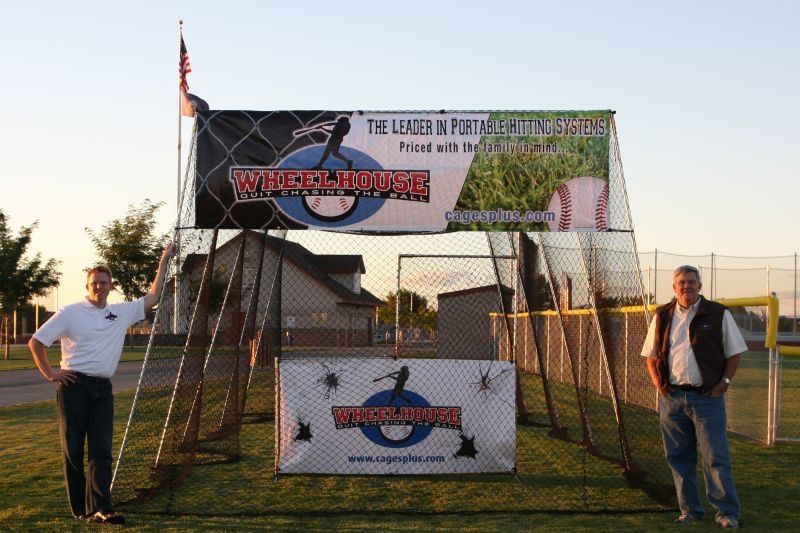 Invest in the Future with a Home Batting Cage
Invest in the Future with a Home Batting Cage
These days, a college degree is crucial to anyone looking to compete in the job market. While solid grades and test scores are important, a winning college application is not complete without extracurricular activities to supplement a strong transcript. When colleges are deciding who will receive acceptance letters, they take student athletes into special consideration. With the future in mind, now is the time to get behind your child's softball or baseball career with a home batting cage!
Here are 3 reasons (of the many!) why admissions officers love to accept student athletes. 1.
They're upstanding citizens
. Most high schools enforce strict codes of conduct for members of their sports teams. For this reason, colleges can be assured that a varsity athlete has a good deal of respect for himself as well as his team and his school. 2.
They're committed
. When four-year institutions select individuals for admission, they look for candidates who will contribute to the college community. Universities see a student who has committed four years to a high school sports team as one who will be similarly committed to four years of undergraduate studies. 3.
They can multitask
. Balancing five nights a week of practice and games on top of the rigors of high school coursework takes a great deal of self discipline. By succeeding at this juggling act for four years, high school athletes demonstrate that they possess the time management skills necessary for success in college. As your child practices for his next little league game, college is probably far from his mind. But when it comes to your kid's future, you know it is never too early to start planning. Eventually, you might have to coerce your teenager into joining clubs and attending test prep classes, but it shouldn't take much convincing when it comes to school athletics. After the first season of little league or softball, your son or daughter has likely decided on a new favorite sport. At this point in your child's athletic career, it is important that the experience is centered on fun and learning. But remember: practice makes perfect! This time of newness and excitement is the best time to build your child's foundation of skills. As your son's game improves, so will his self confidence, making his baseball playing experience all the more rewarding. With a backyard batting cage from Wheelhouse Batting Cages, your little league star will master the basics fast, making him a serious contender for athletic scholarships down the line. Invest in your child's future with a home batting cage today!