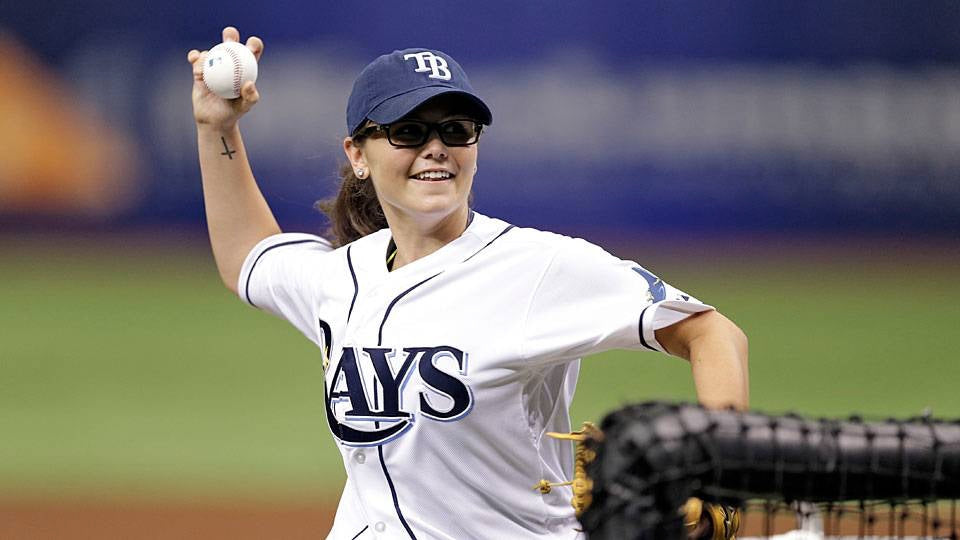 Teen Female Knuckleballer Tosses BP for Rays
It's hard enough for major league ballplayers to find some semblance of consistency when eyeing pitches during batting practice. Certain BP hurlers have quietly gained stellar reputations for knowing just where to place each pitch to best benefit every hitter.
So when the Tampa Bay Rays decided to allow an amateur knuckleballer to hurl a few during BP, a number of questions immediately came to mind. And when it was soon discovered that the knuckleballer was a 17-year-old female, the questions multiplied.
What if an errant throw ended up striking a star player on the elbow? What if the young Chelsea Baker got nervous in the spotlight and had trouble getting pitches near the plate? What if…?
Well, what if Baker's teacher just happened to be a past master of the knuckleball – none other than former MLB hurler Joe Niekro, a 22-year veteran of the big leagues and brother to famed knuckleballer Phil Niekro, whose uniform number was retired by the Atlanta Braves in 1984?
Turns out that Joe Niekro began giving one-on-one pitching lessons to Baker. They studied together for two years on the art of throwing the knuckler – a pitch that can dip, weave, float and otherwise unpredictably sail toward home plate, befuddling batters.
During more than five years of competitive pitching, Baker never gave up a loss. In fact, she threw two no-hitters and eventually drew the attention of a sports programming network, which profiled her accomplishments. Baseball's Hall of Fame even asked for one of her jerseys for an exhibit on women in baseball. The press soon dubbed her the Knuckleball Princess.
While accepting an award at a sports banquet, Baker met Tampa Bay Rays manager Joe Maddon, who invited her to throw a few balls to his players during batting practice.
When the time came, Baker didn't disappoint. She brushed one player off the plate, completely fooled another and fired some strikes past still others.
Maddon, who stood watching nearby with a gaggle of reporters (not to mention Baker's mother, stepdad and grandmother) said simply, "She knows what she's doing out there. It's not a gimmick."