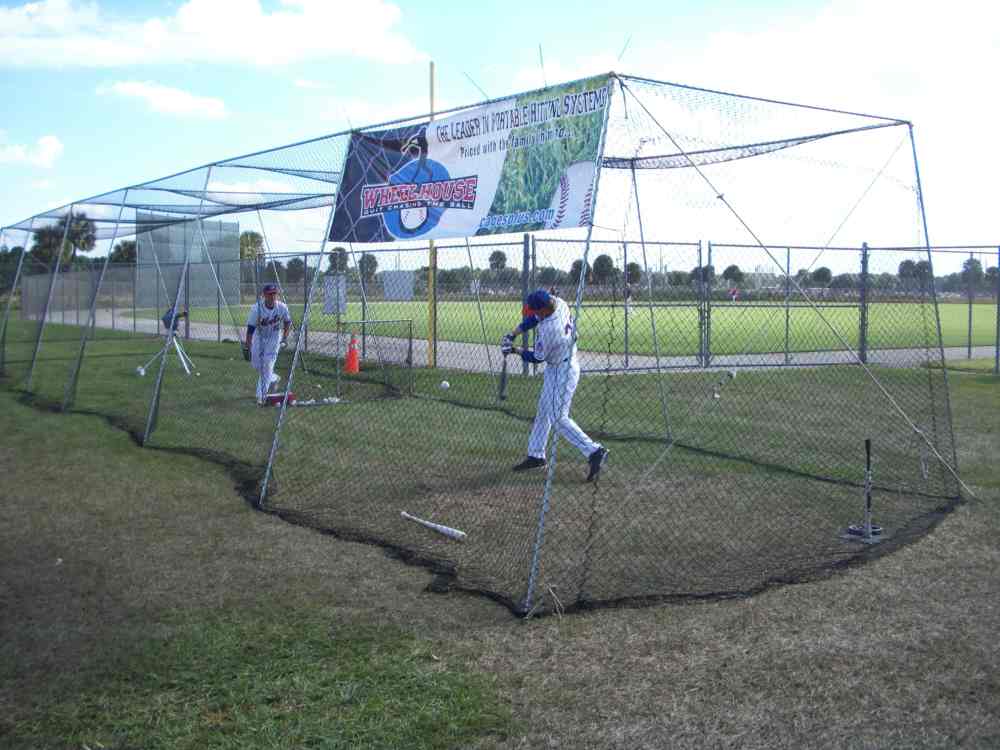 Tips to Stay Active in Batting Practice
There is a fine balance to making exercise intensive and rigorous, and making it fun enough to keep you relaxed and loose. Batting practice is fun regardless of your skill and strength level, but there are some fun ways to keep the intensity level up and your muscles and mind engaged in the process.
Improving baseball players sometimes hit a wall in their training in the cages, by letting the workout become routine. If you may be going through the motions or just want to try new things, there are productive ways to do so. To change up your batting routine, whether on the field or in the cages, here are some tips:
-Track the ball. It's worth training your ability to pick up the ball early, and not just to speed along your workout—doing so helps you identify pitch and location. This is an extremely important ability to train, and often makes the difference between gifted and average hitters. If you put even a little effort into tracking the ball, you will be astonished by the return on your investment!
--Fine-tune your strengths. Though the common advice is to work on your weaknesses, a player's strong points are what make him or her valuable at the plate. So put some repetitions into your strongest points—whether it be bunting, knocking balls out of the park, or any other area in which you excel. Speaking of which…
--Work on your weakest points. Of course, the more common advice is also true! If you are incapable of hitting well to the opposite field, or of hitting a sacrifice fly, you will want to round out your skill set! Some solid repetitions of your weakest hits on a regular basis will keep you from getting too complacent in your batting practice routine, and will ultimately make you a better hitter.
-Know what you want. Going into any pitch, you should have a goal in mind. In game-time situations, a sacrifice bunt is as good as a strikeout if your team is down to its final out of the inning! So, before hitting the ball, know what kind of hit you want to make. Set a clear idea of your plan for a hit and you'll help train the ability to read a pitch and to make intelligent baseball decisions.
You bring your A game, and Wheelhouse can provide you the cage—check our online store today to find our great deals!