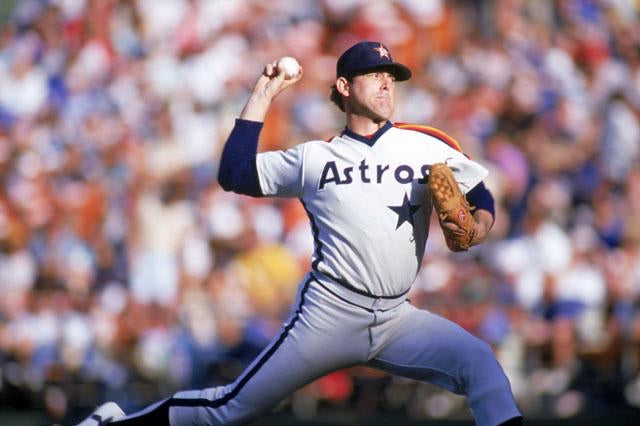 Human Machines: the Greatest Major League Pitchers
There are many ways to try to measure greatness among athletes. Statistics, big-time postseason performances, and other events and metrics all come into play. Sometimes the greatest argument for a player's status as an all-time great is the existence of an impassioned debate over their greatness, even!
Many have debated who the best pitchers in Major League Baseball history are. And though there can be no definitive list, let's take a stab at one anyway, in reverse order:
-Bob Feller. One of the great players of the early to mid-20th century, Feller stayed with the Cleveland Indians for his entire Major League Baseball career. Feller tossed three no-hitters, won a pitching Triple Crown, and surely would have won a handful of Cy Young Awards had that award not been created right as Feller was about to retire. Feller's career statistics could have been even greater, had he not fought for the USA in World War II.
-Nolan Ryan. Ryan's career record of 5714 strikeouts is astonishing, and his all-time leading seven no-hitters may be even more impressive! Somehow, Ryan never won a Cy Young Award, but he began his Major League career at the young age of 19 in 1966 and continued pitching in the majors all the way until 1993! Ryan's 27-year career is the longest in Major League history.
-Cy Young. The man whose name now personifies pitching greatness, Cy Young's illustrious career began in 1980 with the Cleveland Spiders. To this day, Young owns a whole host of baseball records, starting with an almost untouchable record of 511 wins. Young tossed three no-hitters and the modern era of baseball's first perfect game to boot!
-Sandy Koufax. The greatest left-handed pitcher of all time, Koufax pitched one of the most dominant several-season stretches ever seen in baseball in the early 1960s. In that time, Koufax won three pitching Triple Crowns and three Cy Young Awards! This made Koufax the first-ever pitcher to achieve three such awards. Koufax was also observantly Jewish—he refused to pitch Game 1 of the 1965 World Series because it conflicted with Yom Kippur.
-Walter Johnson. A career-long Washington Senator, Johnson holds the all-time record for MLB shutouts with 110. Nobody is even close to breaking that record, and Johnson's 417 wins place him second all-time behind only Young. Considered perhaps the most powerful and dominant pitcher in major league history, Johnson is truly one of the game's all-time greats.
The great pitchers of baseball's history all performed with machine-like consistency throughout their careers. Pitching machines are useful for the rest of us, though, when taking practice swings! Don't case the ball next time you are practicing your batting. See what Wheelhouse Batting Cages can do for you today!