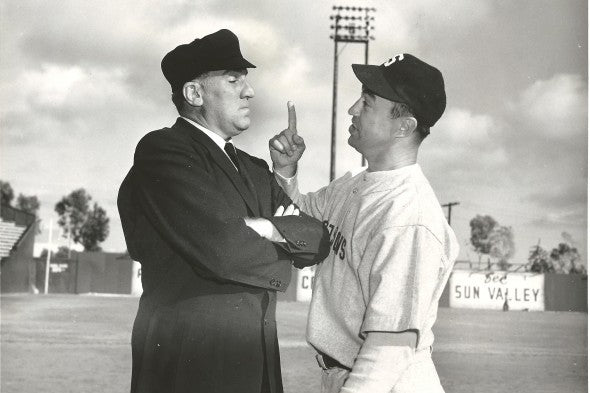 Kill the Umpire?
Don Denkinger's phone hasn't exactly been ringing nonstop, but it's getting close.
Denkinger was an umpire when the Kansas City Royals were last in baseball's World Series in 1985, And Royals fans, not to mention those of the larger baseball community, haven't forgotten a call Denkinger made at first base in Game 6.
"I'm not tired of talking about it," he said in a recent interview. " I mean, it happened," he said. "I just know that if the same thing happened now, they'd get it right on replay and it'd be over with."
Here's what happened: Kansas City was in the fight of its life in Game 6 with the St. Louis Cardinals, who led the best-of-seven series 3-2 and were looking to close things out as they led with the Cards up to bat in the bottom of the ninth inning.
KC sent a pinch hitter to the plate. He hit a slow roller into the infield and the first baseman fielded the ball and flipped it to the pitcher, who was covering first. Televised replays showed that the ball beat the runner to the base by about a half step. Denkinger, however, called the runner safe.
"I wish I would've gotten it right," he said. "But I didn't."
The Cardinals argued, naturally, but it didn't help—instant replay was about a couple of decades away from overturning missed calls. The Royals scored some runs, won the game and went on to capture the Series crown, winning Game 7 by an 11-0 score.
Denkinger received death threats, which prompted an FBI investigation.
Musing about the possibility of a St. Louis vs. Kansas City rematch this year, Denkinger said, "I'm guessing that if it had been Cardinals-Royals this year, I'd be getting a lot of calls."
Luckily for Denkinger, and maybe the rest of us, too, the Royals will face off against the San Francisco Giants this year for the World Series title. And replay, maybe, will help keep the calls where they belong –on the field.