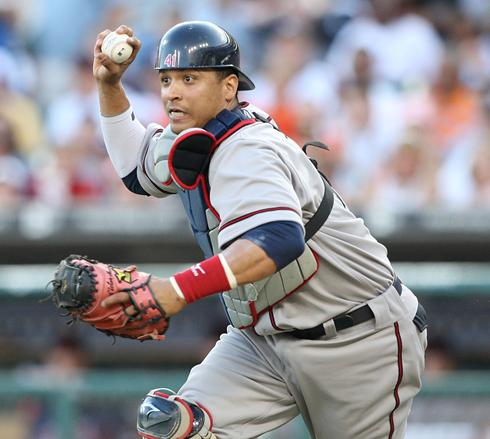 This Year's Best: MLB 2014 Season Highlights
The 2014 Major League Baseball regular season has just come to a close. It will be a notable one for numerous reasons—it will be commissioner Bud Selig's final year running the league, the season saw a total of five no-hitters thrown, and young Texas Rangers pitching star Yu Darvish set many records in his third Major League season.
Here is a recap of some of the year's most notable baseball moments and achievements:
-Dodgers ace Josh Beckett tossed a no-hitter against the Phillies May 25th. Throughout his illustrious career, Becket had never yet accomplished this!
-Rangers pitching prodigy Yu Darvish became the fastest MLB pitcher to reach 500 career strikeouts. Yu achieved the feat by a margin of inches—he recorded his 500th K in 401 and 2/3 innings. Former Cubs pitcher Kerry Wood did so in only three innings more!
-Reds rookie Billy Hamilton aspires to steal bases often—he notched 56 stolen bases in the 2014 season. Unfortunately, he also has a penchant for getting caught! Hamilton was caught stealing 23 times, the most in the MLB since 2005, when the White Sox's Scott Podsednik also was caught 23 times.
-Hitting for the cycle is one of baseball's more unusual statistical milestones—it heralds hitters for coming a bit short of perfection on a few at-bats! A cycle is achieved when a player hits a single, double, triple, and home run in the same game. This happened only once in the 2014 season, when the Colorado Rockies' Michael Cuddyer hit for the cycle against Cincinnati on August 17.
Several players in fact hit four extra-base hits in the game, a feat that is competitively superior to a cycle. These players were J.P. Arencibia, Charlie Blackmon, Lonnie Chisenhall, Corey Dickerson, Paul Goldschmidt, Brock Holt, Yasiel Puig, Brian Roberts, and Kyle Seager. In addition, a whopping 204 times this season players were only an elusive triple away from hitting for the cycle!
-The Kansas City Royals broke MLB's longest-running active playoff drought, qualifying for the first time since their 1985 World Series-winning season. In fact, this was the second-longest run for a franchise with no playoff appearances in MLB history, surpassed only by the Montreal Expos and Washington Nationals' 31-season drought from 1981 to 2012. (The franchise relocated during the drought.) However, the Expos were presumptive World Series favorites before the 1994 MLB strike canceled that year's postseason.
If you want to play like the pros, train like the pros! Don't waste your practice time chasing after stray balls. Use a batting cage—see what Wheelhouse Batting Cages has to offer today!