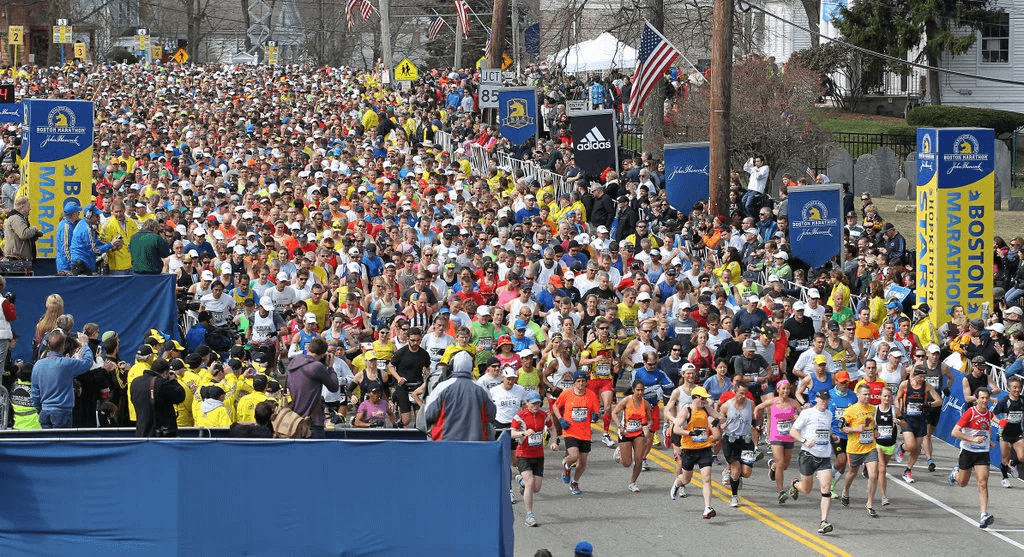 Mass. Little Leagues Remember Boston Marathon Victims
Mass. Little Leagues Remember Boston Marathon Victims
Every year since 1897, on the third Monday in April, the Greater Boston area takes the day off from their usual routine to celebrate Patriot's Day. For Massachusetts residents as well as participants from all over the country, the main event on this festive day is always the running of the Boston Marathon.
Runners, athletes, and amateurs alike all gather together in Boston to compete side by side in the oldest annual marathon in the world. Unfortunately, the 2013 marathon festivities were interrupted by a devastating bombing by local youths.
The Boston Marathon bombing injured 264 runners and spectators, killing a total of three. Among the casualties last year was one of Massachusetts Little League's own, 8-year-old Martin Richard of the Savin Hill. While watching the race with his family, Martin was fatally injured by the second of the two bombs planted near the finish line. The same blow that took Martin's life also cost his 7-year-old sister her leg, and injured both of his parents.
After losing a member of their community, the Massachusetts Little Leagues lent their support to Savin Hill Little League and the recovering Richard family during the weeks following the tragedy. Following the Marathon attack, Little League teams in the neighboring town of Grafton were able to raise $1,500 to benefit the Richards with a spontaneous passing of the hat during their opening ceremony at the start of last year's baseball season. One year later, Grafton is raising the fundraising bar.
This year, area Little Leaguers remember the tragic 2013 bombing that took their comrade's life and devastated so many others, including the Richard family. At the 2014 Little League opening ceremonies, the 16 Little League Districts across the State of Massachusetts have all pledged to jointly raise $50,000 for the Martin W. Richard Charitable Foundation. They are confident that they will exceed their goal.
The President of the Grafton Little League has even promised to run in this year's Boston Marathon in honor of Martin Richard. As word of fundraising spreads throughout the Little Leagues nationwide, the support for Martin's family continues to grow. When one baseball family suffers, the whole foundation feels the blow. Little League is about more than just baseball; it is about community - now more than ever.