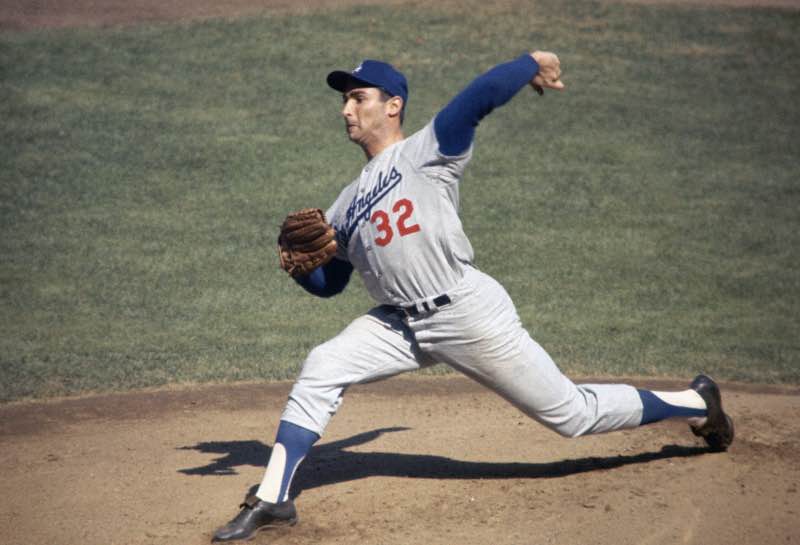 The Triple Crown of Pitching: An Overview
While we previously discussed Major League Baseball's famed Triple Crown of hitting, the sports also boasts another legendary "Triple Crown" feat. Pitchers are also capable of achieving Triple Crown titles, which are attained when a pitcher leads his league in wins, strikeouts, and ERA (earned run average). Though substantially more common than the fabled Triple Crown of hitting, the pitching Triple Crown is a major honor for an MLB pitcher.
Perhaps unsurprisingly, the pitching Triple Crown usually goes hand in hand with the Cy Young Award, given annually to the best pitcher from each league (American League and National League). Here is a spotlight on some of the baseball greats who have achieved the Triple Crown of pitching while taking home a Cy Young:
-Sandy Koufax is the all-time leader in pitching Triple Crowns, having earned three during the course of his illustrious career. In each of those three seasons, 1963, 1965, and 1966, Koufax won the league-wide Cy Young Award as well for his dominance. Koufax's numbers for 1963 (25-5, 1.88 ERA, 306 strikeouts), 1965 (26-8, 2.04, 382), and 1966 (27-9, 1.73, 317) continue to astound even by today's standards!
-Roger Clemens is the most recent back-to-back pitching Triple Crown winner in either league. Clemens, one of the game's controversial legends from baseball's steroid era, was beyond dominant in the 1997 and 1998 seasons with the Toronto Blue Jays. In 1997, Clemens racked up 21 wins, a 2.05 ERA, and 292 strikeouts. Then, in 1998, Clemens continued his reign with 20 wins, a 2.65 ERA, and 271 strikeouts—once again all league bests. Clemens also won the AL Cy Young Award both seasons.
-Not to be outdone, the Boston Red Sox's Pedro Martinez picked up where Clemens left off, winning both the pitching Triple Crown and the Cy Young Award for the American League the next season in 1999. With a 23-4 record, a 2.07 ERA, and an impressive 313 strikeouts, the rising star Martinez etched his name into the MLB record books.
-In 2011, both leagues' Cy Young Award winners also claimed their league's pitching Triple Crown! In the NL, the Los Angeles Dodgers' Clayton Kershaw dominated with 21 wins, a 2.28 ERA, and 248 strikeouts. Meanwhile, Detroit Tigers ace Justin Verlander racked up impressive Triple Crown totals in the AL, with 24 wins, a 2.40 ERA, and 250 strikeouts. As of 2014, these two pitchers are the most recent players to win the MLB's pitching Triple Crown.
Not all of us have the luxury of a Cy Young or Triple Crown winner to throw us pitches during batting practice. The next best thing is a batting cage and a pitching machine from Wheelhouse Batting Cages! Find out more about our fun baseball practice solutions today.