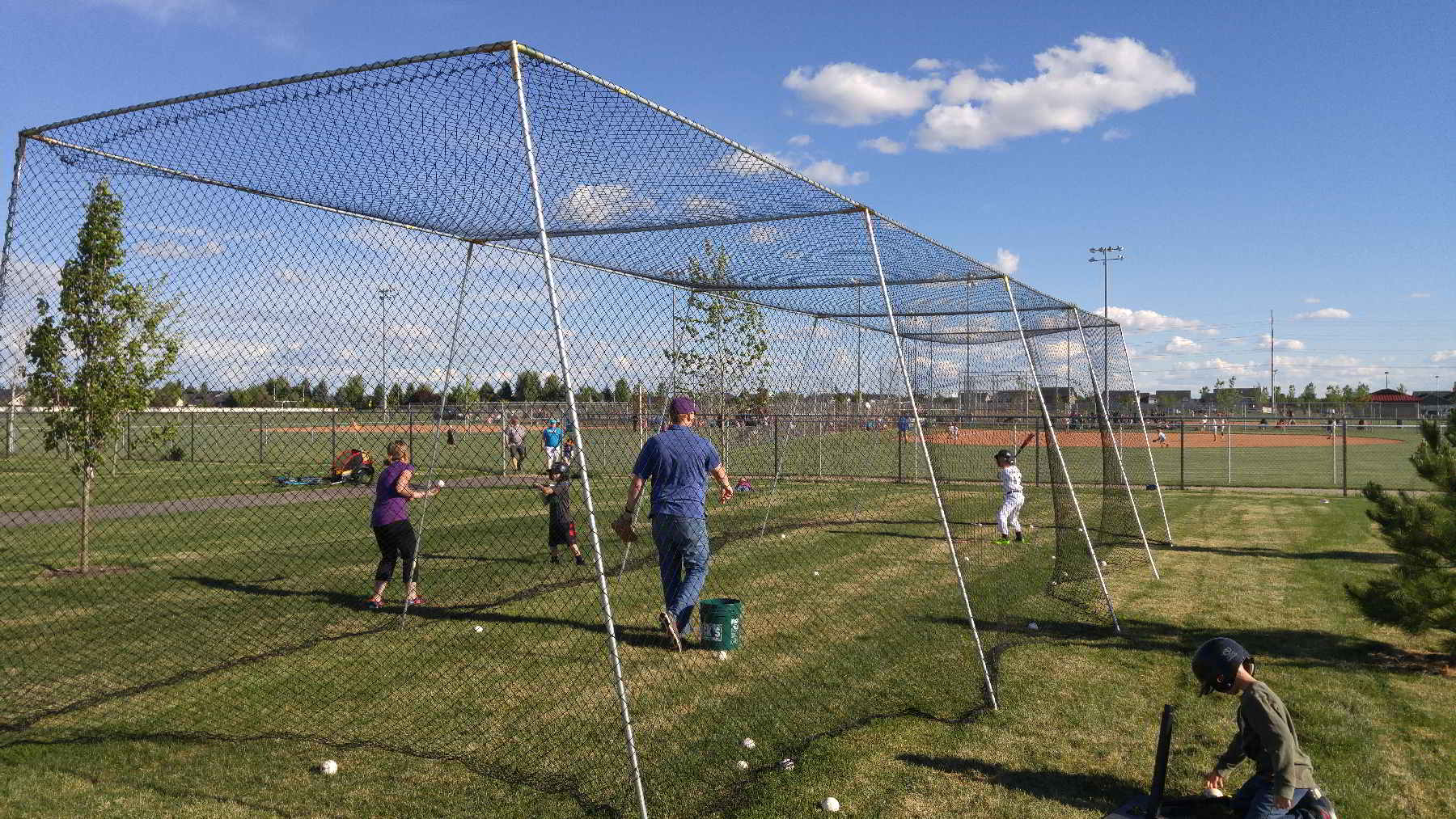 Cages*Plus Brings Baseball Batting Practice Home

The Leader in Portable Hitting Systems Hits a Grand Slam for Baseball Players Young and Old Looking to Get in Quality Practice
When it comes to baseball, there's no doubt about it that practice makes perfect. But quality practice – not just practice itself – is what's key. Imagine loading up the car with equipment, driving to the nearest park, hoping for an opening on the field and then spending more time chasing down balls than hitting them only to pack it all up again and head home. This rigmarole is experienced by countless youth, young adults, and parents alike across the across the country and Cages*Plus has the perfect practical and affordable solution to not only saving a great deal of time and headache, but to perfecting that swing.
Wheelhouse Backyard Batting Cage by Cages*Plus is a portable batting cage system born directly out of this very dilemma faced by countless folks. Founded by a father and son who wanted a simple, affordable, safe, and effective solution for their own backyard, Wheelhouse is the solution for anyone looking for a way to improve their hitting skills without having to spend all their time and effort just looking for a place to do just that. Wheelhouse is the solution that works and gives baseball players of all ages the chance to practice to their heart's content.
A Wheelhouse backyard batting cage is priced with the family in mind. A complete system including netting, connectors, a complete L-screen (up to $250 savings), and free shipping (up to $180 savings) starts at a little less than $600. There is no installation kit to buy, no cement to pour, and no holes to dig. It requires no cutting or additional hardware other than the framing poles which are readily available at places like Lowe's and Home Depot and a simple wrench. Portable, easy to assemble, durable, and flexible – the Wheelhouse has it all. Two people can set up a Wheelhouse in as little as 15 minutes and it is also incredibly versatile and can adapt to uneven terrains and short yards.
"Outside of school practice, my son Daniel's hitting program consisted of us going to the park and hoping for a spot. After finally getting one after a long wait, I'd dodge the balls Daniel hit and then we'd chase them down after every quick round of pitches only to end up completely exhausted at the end after a hardly effective or efficient night. We needed something better," shared Bob DeCloss, Owner and President of Cages*Plus. "I looked to see if there was a portable batting cage on the market. There wasn't. Using my mathematics and physics background, I invented a totally new design: a cage with netting draped over the frame. Soon after, Daniel pointed out that a lot of other people would benefit from our affordable and effective design to use in their own backyard. Since then, we've had the pleasure of helping hundreds and hundreds of folks who were in exact same position as us experience the Wheelhouse."
Visit www.cagesplus.com to learn more about the Wheelhouse! Folks can buy today and be hitting within a week.
About Cages*Plus
Cages*Plus is a father-son owned family business begun in 1998 with the construction of the world's first highly portable, affordable, and durable batting cage system – The Wheelhouse. Since their beginning, they have gone on to satisfy countless baseball players around the country with their products which include batting cages, pitching machines, netting, and other baseball and softball accessories. Cages*Plus offers a one year money back guarantee on their batting cages.
www.cagesplus.com
866-475-9148
sales@cagesplus.com